Fun Free Things To Do With Your Dog This Summer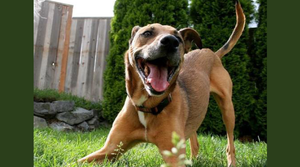 Now that the weather is starting to warm back up, people and their dogs are heading back outside to enjoy their time together. You may be wondering "What fun things can I do with my dog this summer?" with COVID-19 still looming. We've got a whole bunch of suggestions for you no matter what you and your dog's lifestyles are. 
DOG LIFESTYLES
The Outdoorsy Type
Hiking - This one might seem obvious but there are so many awesome trails for you and your dog to find and explore. If you really want to challenge your dog (or if you don't want to carry everything) get them a doggie backpack so they can carry their own water and bowls, please consider their health conditions and size before having them carry their own stuff. 

 
For the Foodies
*Warning: ice cream or custard may cause an upset stomach in some dogs so exercise caution and only give small amounts to your pup.
The Awesome Party Hosts
Pet BBQ - Everyone loves a good summer BBQ party, that includes your dog! Invite your friends and their dogs over for some classic summer fun. Be sure to have plain burgers, sliced hot dogs, and watermelon ready for your human and doggy guests!
Dock Diving Events - Dock Diving is a water sport for dogs. Essentially, you throw your dog's favorite toy out into the water off a dock and watch your dog leap, or dive, into the water to retrieve their toy. It's a great way to meet other water loving dogs! 
Social Butterflies
Dog charity walk - Many organizations, especially shelters, host charity walks that you can bring your dog to. This is a great way to help your community while also having fun with your dog.
The Posh Dogs
Doggy yoga - Doggy yoga, sometimes referred to as Doga, is a fun activity where you can do yoga with your dog. It's simple and can be done in a class or virtually at home. 
Spa day - This can be as simple or involved as you would like. You can book a spa appointment at your local groomer to totally pamper your pooch or you can do it yourself at home with massages, bubble baths, and healthy treats!
Doggy fitness groups - There are some fitness groups and classes, such as the K9 Fit Club or Leash Your Fitness, that you can take that involve both you and your dog. This is a great way to exercise and bond with your dog!